Recycling and Giving - BONVU
Did you know that by using BONVU, you are helping to recycle and to give to charity?
At BONVU, we are on a constant binder to better ourselves, and hopefully, helping to better the world.
Read on, to see how you, and BONVU, have partnered to helping the world!"

When you send your shipments to BONVU you are helping to supply us with more recyclables than you can imagine. The boxes and supplies that can be reused, for safe international travel, are saved, stored and reused at BONVU's facilities. The resources that cannot be reused are being recycled daily with our local recycling company, where they will break down and reuse the materials where possible.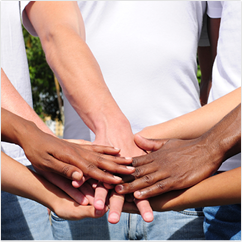 By using BONVU's services to repackage and consolidate your shipments, you are helping to reduce the amount of resources it takes to ship your items. BONVU also uses carbon neutral, where it applies. Carbon neutral is an effort used by several shipping companies (DHL, FedEx, and UPS are the ones we use that apply carbon neutral). The goal is to reduce the carbon footprint, by using more clean and stable natural resources and energies to get your shipments to you, anywhere in the world.
Lastly, did you know, 5% of our profits are given to international charitable organizations and relief funds? Every time you use BONVU, you are helping to clothe, feed and give water to a child, a family or even whole communities! We are also proud to say, our team members are as giving as we are. They help not only in charitable donations, but they volunteer on a regular basis with communities and efforts around the world!
---
None of this would be possible without you, and BONVU would like to thank you for all of your efforts!
---