BONVU.COM partners with DHL
Expanding its global reach while reducing cost to its customers
BONVU.COM, a Texas based global shipping portal for individuals and businesses around the world, announced today that it has recently reached agreement with DHL to offer their shipping services at a significantly discounted rate to its customers. Since its start in January of 2008, BONVU.COM has had a non-exclusive agreement with FedEx but not with others.
"Our shipping volume has grown to a point where it makes sense for us to bring the benefits of competition to our customers" elaborates Regina Ruhmer, Managing Director and co-founder of BONVU.COM. "We have had a great business relationship with FedEx and we will of course continue to offer their services through our site as well" she continues.
Founded by the Austrians Klaus Ruhmer and Franz Haghofer together with US native Regina Ruhmer, BONVU.COM offers an internet based package consolidation- and forwarding service. Customers shop online in the United States or elsewhere and have BONVU.COM collect and forward their items directly to their doorsteps. BONVU.COM has become a solution for people around the globe who want to buy items in the US from sellers who are not able or willing to ship overseas. In addition, BONVU.COM also offers repackaging of items to reduce weight and shipping cost, inspection of items to identify damaged or missing goods as well as insurance of shipments. BONVU.COM can pay for items in case the seller doesn't accept foreign credit cards or other forms of payment.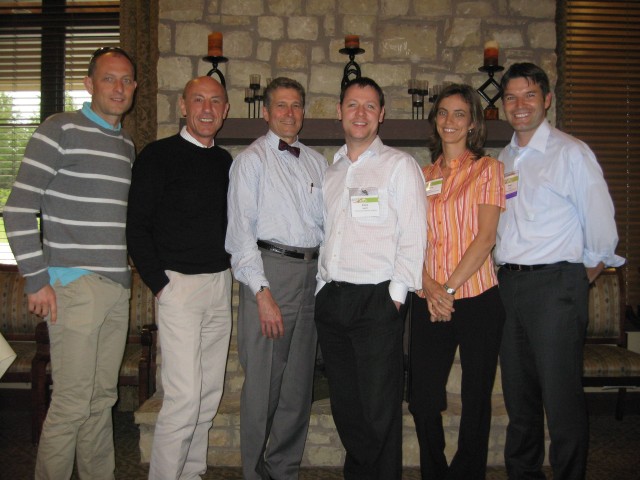 "We are excited about this agreement with DHL. Our customers can now choose from four competitive shipping service providers: DHL, UPS, FedEx and US Postal Service", comments Regina.
BONVU.COM Management Board from left: Wilhelm Haghofer & Dr. Josef Mayboeck (Advisory Board), Robert McGee (Consultant), Franz Haghofer, Regina Ruhmer & Klaus Ruhmer (Founders).
---