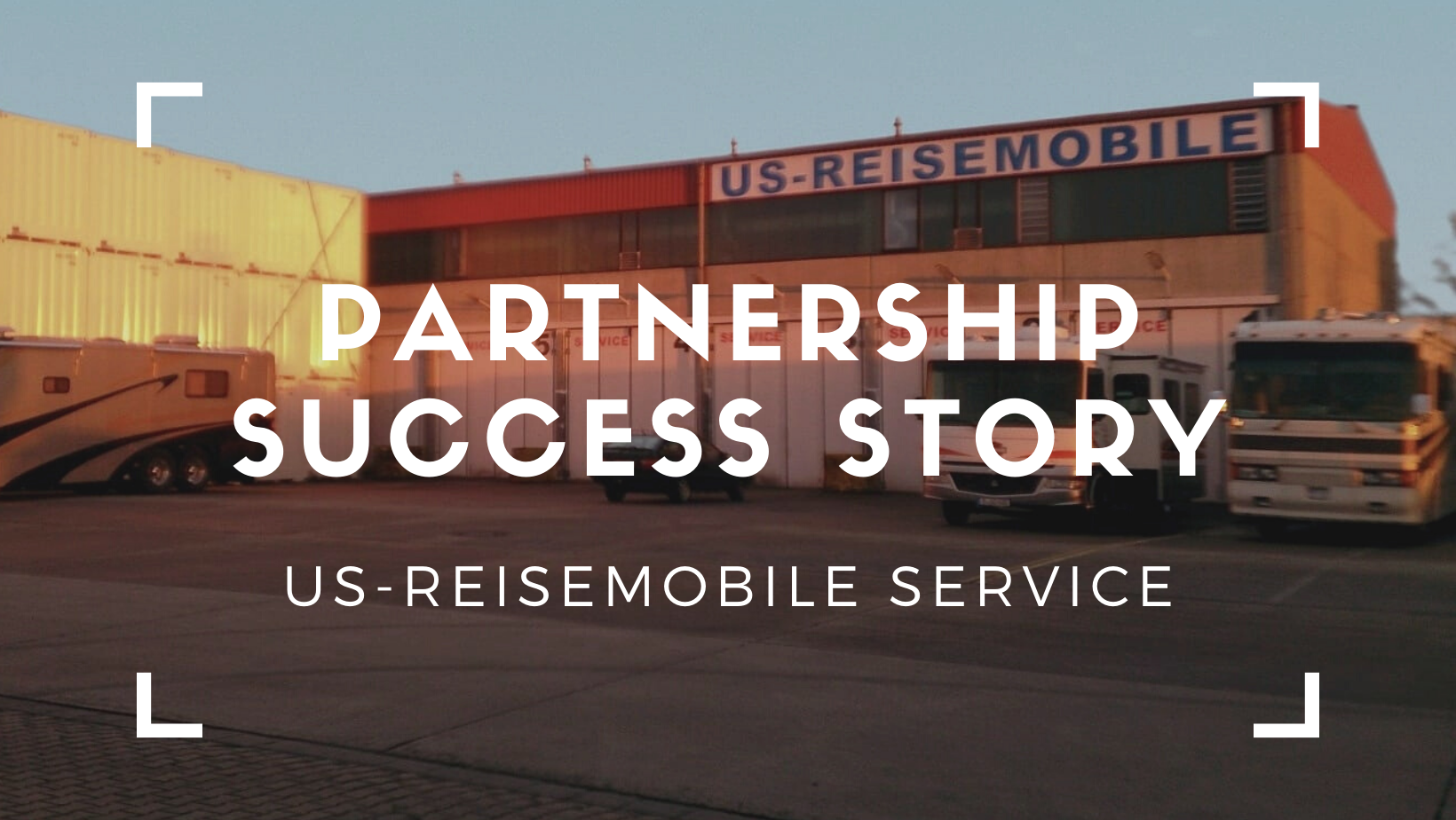 US Reisemobile Service – Success Story
US Reisemobile Service is one of the leading companies in Europe specialized in US motorhomes. Customers from all over the continent arrange their travel itineraries in a way they can visit them for service on their mobile homes. For the last 30 years, the owner of US Reisemobile Service, Leszek Michniewski, has been working exclusively on US motorhomes. His knowledge and expertise in his field are, therefore, unique in Europe. 20 years ago, the business was brought into life. Since then, it has been strengthening its reputation by providing excellent service and building trust with their clients. With Michael von Trzebiatowski, the front-man and all-rounder of the business, no customer's request remains undone. The business is conveniently located in the South Hessian city of Babenhausen.
Services
US Reisemobile Service is specialized in the maintenance, care and repair, as well as the conversion and extension of motorhomes. Their services include redesign of the interior of US motorhomes, repair of damages from accidents, sealing or renewal of roofs, as well as work on the chassis, engine, brakes, and other parts of the mobile homes.
Customers
Everyone who appreciates the many advantages of US motorhomes are potential clients of US Reisemobile Service. From those who live in the motorhomes full-time, to others who enjoy traveling with the pets, to families who simply need more space, or retirees who spent months or even years abroad. Customers from the German-speaking countries, but also including France, the Netherlands and Italy, frequently hand over their vehicles to US Reisemobile Service in full confidence.
Partnership with BONVU
US Reisemobile and BONVU.COM have been working together over the last 3 years, providing mutual benefits for each other.
US Reisemobile Service uses BONVU.COM's International Shipping Service whenever they order RV parts from overseas, where the seller does not offer international shipping, or only at unfavourable prices. Furthermore, the Purchasing Service is made use of regularly, enabling them to place orders and make US based payments. This is useful as many US sellers do not accept orders or are unable to receive payments from international clients.
For BONVU.COM, US Reisemobile Service has become a valued long-term partner
What They Say About Us
Testimonial from Michael von Trzebiatowski
"BONVU was brought to our attention by a customer, and we immediately reacted to establish contact. It has proved to be a very fruitful and pleasant cooperation ever since. They seem to be there for us 24/7!
There are no misunderstandings, frictions or anything we would have to complain about. The service of being able to buy items via BONVU is extremely helpful, as sometimes it is hard for us to access the US market as smaller companies don't want to sell or deliver internationally. Then the team in Texas jumps in and solves all problems - which sometimes proved impossible to fix by ourselves - in a very short time.
Moreover, the organization of the shipment of our goods bought in the USA is organized by BONVU, if the seller is not willing or not able to ship.
On time, an article we ordered was damaged which was by no means the fault of BONVU's employees and even then, they found an absolutely satisfactory solution for us!
We cannot say a bad word about BONVU, and we are really very grateful for this precious recommendation that was given to us at that time.
BONVU is competent, human, fair and has become an indispensable bridge to the USA for us. Without them, we would have a disproportionately larger workload. We therefore save lots of time, nerves and money."
US Reisemobile Service
Aschaffenburger Str . 35
64832 Babenhausen
Tel 06073 - 60 40 55
Diese E-Mail-Adresse ist vor Spambots geschützt! Zur Anzeige muss JavaScript eingeschaltet sein!
www.us-reisemobile-service.de/
---