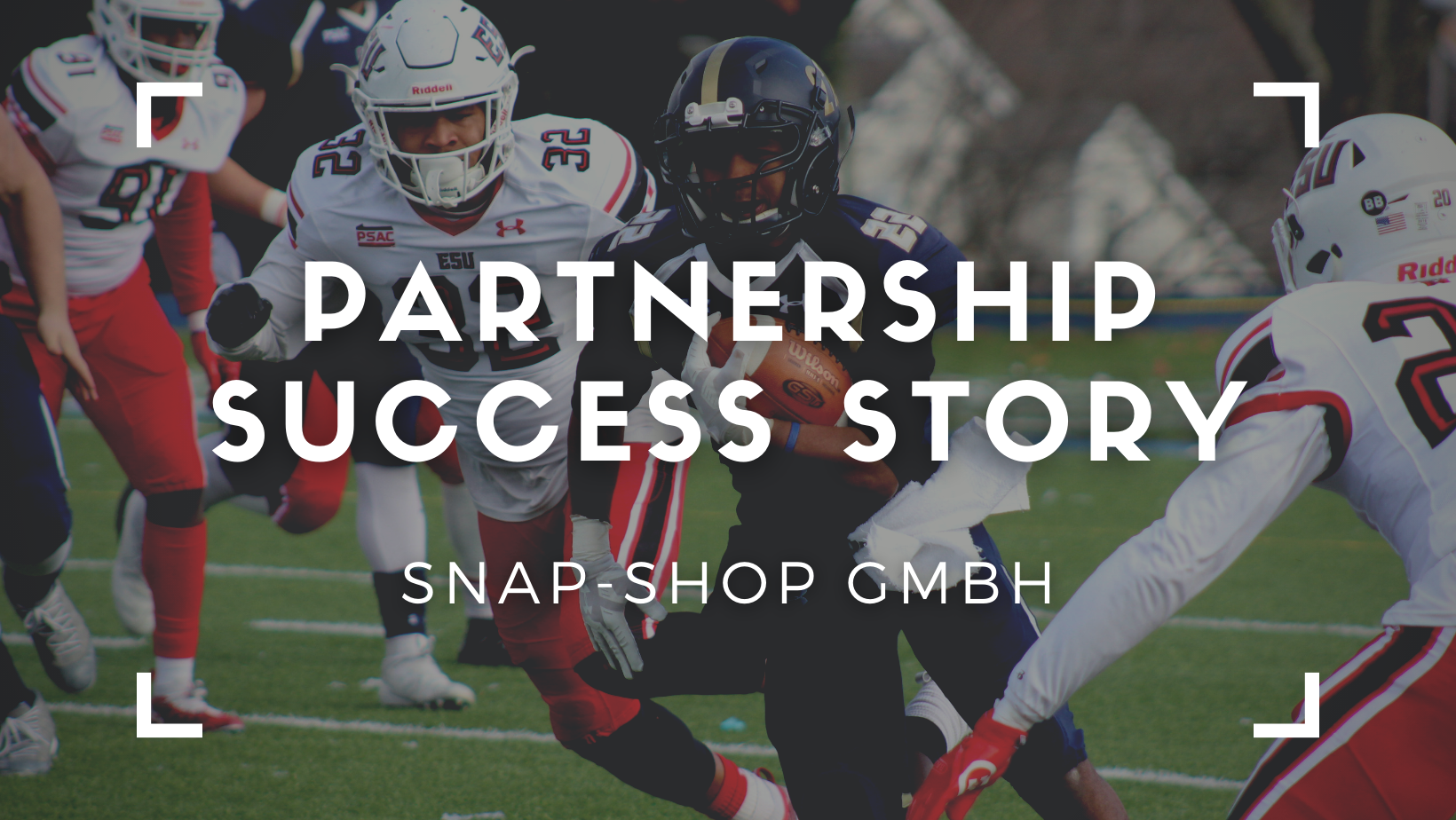 SNAP-SHOP GmbH – Success Story
Founded in 2015, SNAP-SHOP GmbH is the first and only American Football Specialist and retailer in Switzerland. From clothing to helmets, gloves and other accessories, SNAP-SHOP GmbH has everything a footballer's heart desires. With two shops, one located in Zurich and the other one in Horw, as well as an Online Shop, their products can be purchased from all over the country.
Services
The products sold in the shops range from football clothing, helmets, shoes, to protection wear and field equipment. The football gear and equipment can also be rented from SNAP-SHOP. Moreover, football fans can buy fan gear from the NFL (US National Football League) or SAFV (Swiss American Football Association).
With In-Store Consultation from knowledgeable staff members, they make sure that every customer finds the appropriate and suitable product.
Additionally, the team is also happy to assist customers with requests regarding equipment for other sports such as Baseball, Ultimate Frisbee, etc.
Customers
Everyone who is interested in American Football or other American sports is a potential customer of SNAP-SHOP. Football players and teams purchase or rent game equipment at SNAP-SHOP GmbH, while Football fans from all over Switzerland go to SNAP-SHOP to get fan merch for their favorite teams.
Partnership with BONVU
SNAP-SHOP GmbH and BONVU.COM have been working together for four years.
BONVU assists the SNAP-SHOP Team by providing a fast and uncomplicated forwarding service from the US to Switzerland. This helps SNAP-SHOP save resources, time and effort. This way they are able to concentrate fully on their customers and provide excellent service and consultation.
What They Say About Us
"We are very glad to have a strong partner like Bonvu on our side. This enables us to realize the import of our goods from the USA without any effort. Both the service and the prices are unique. Their online platform is easy to use which makes purchasing and shipping/importing from the USA completely trouble-free for us"
SNAP-SHOP GmbH
Bahnhofstrasse 4
6048 Horw
+41 541 58 30
This email address is being protected from spambots. You need JavaScript enabled to view it.
www.snap-shop.ch
---